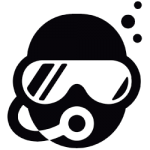 In the FAQ section you find all kind of information regarding golf ball divers
Should you have cooperations with several golf clubs, you have the possibility to just do diving work. We are ready to do all kind of administration, controlling and coordination for you and your business partners. Of course, you are free to do this work by yourself.
Of course, we take care about the shipping. You just have to inform us location and number of the balls. Should you work together with several golf courses in one area, we will check if one of our strategic sites is suitable for a temporary storage until there are enough orders to do the transport of the balls. If you do not have enough contracts with golf clubs, we can check if there is a place available in one the existing diving teams. To get more information and to discuss further details, please get into contact with us.
Please send an e-mail to post@independentgolf.com or call us at +49 8709 928 65-20.
First of all it's important to get answers to the following three questions:
Will you recover the balls from your partner clubs?
Will you sell the balls to us?
Will you recover the balls from our partner clubs?
In general, you can get into contact with us as soon as you have enough balls for the transport. You just inform us about the amount, the rest is done by us. For more information see the next section "I am working as a golf ball diver and would like to sell balls. How is the process?"
For any kind of questions our service team is at your disposal.
A smooth and transparent process is very important for us. You inform us about location and quantity of golf balls. As soon as we get this information from you, we arrange the transport. When the balls arrive at our company, they go through the entire process: washing, counting, manual sorting. The balls are then sorted regarding brand and model with a ball recognition machine developed from IndependentGolf. The analysis is transmitted online and assigned to the divers. This process enables us to inform the diver about the ball quantity and also about the remuneration for the balls.
Within 7 days the money will be transferred to the diver's bank account.